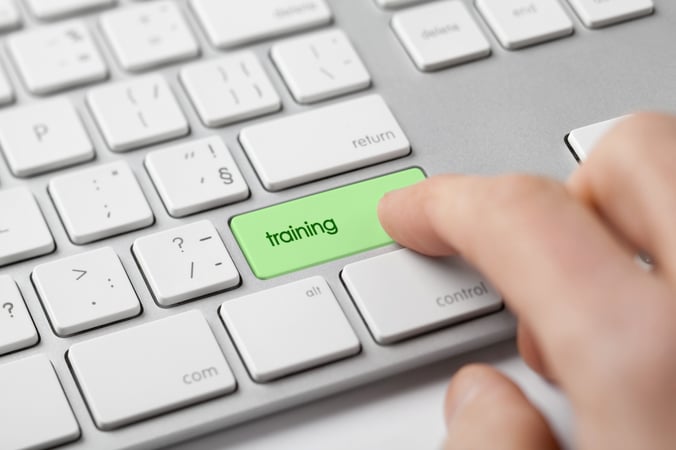 We all remember when we were in maths class learning algebra and wondering when it would ever be applicable to real life. Let's face it; whether you grew up to be a mathematician, it hasn't benefited your life whatsoever. Why is it that much of what we learned at school doesn't apply today, when there are so many other practical life lessons that didn't make an appearance in the syllabus? I know I would have benefited from learning how to do my tax, or how to prepare for a job interview, for instance.
But it's not just maths – the same goes for marketing. Armed with a heap of knowledge and a PR/comms degree, I naively thought I was set when I started my first job, but it soon occurred to me that I was not at all equipped for this digital world. Granted, I didn't study marketing, but the PR and marketing worlds – both being in the business of content – are more intertwined than ever. These two disciplines have been digitally revolutionised, so why isn't this change reflected in university curriculum?
If you, like me, have found yourself lost in a world of new-age marketing buzzwords, you need to get proactive. I've listed three courses below that will send you on your way to Inbound Marketing mastery.
HubSpot Inbound Marketing Certification
This digital marketing course provides a comprehensive introduction to the wonderful world of inbound by the founders of inbound themselves. The best part? It's free and open to the public, so you don't even need to be a HubSpot customer to take part. The course consists of 12 classes that can be watched on demand and at your own pace. You'll start by learning the inbound fundamentals and by the end you'll be familiar with the specifics of funnels, workflows, and best practices for forms, emails, landing pages, and the like. A warning: the videos are long and intense, and may require a significant dose of caffeine, but the HubSpotters are super enthusiastic and will have you captivated with their American accents. What's more, each lesson comes with links to additional material, so you can do some extra reading if you are so inclined.
There's also a multiple choice test at the end, and if you pass (a result of 75% or greater), you'll get a snazzy personalised badge to share on social media, put on your email signature and LinkedIn profile for everyone to see, as well as a certificate you can pin up on your desk. If you paid attention to the videos and took down some notes, it's pretty hard to fail. But if you're worried, it's a good idea to run through the study guide provided. Either way, you get three chances to pass the test. (I passed the first time… just sayin'.)
Find out more here.

Content Marketing Institute Online Training and Certification program
This course differs from HubSpot's in that it has an increased focus on Content Marketing. There's no inbound without content, so immersing yourself in all things content is a must. It consists of 19 hours of learning fun focused on seven key areas: Planning, Audience, Story, Channels, Process, Conversion and Measurement. And just to add that extra bit of credibility, the modules are taught by industry thought leaders, including Michael Brenner, Doug Kessler and Robert Rose. CMI prides itself on having 'the most comprehensive, up-to-date curriculum available anywhere' and counts among its users the likes of Saatchi & Saatchi. The course isn't free, but you have the option to try before you buy with two complimentary lessons that are on offer. You'll get an industry renowned certification upon completion if you pass the associated exams. If your colleagues weren't impressed yet, they sure will be now!
While I haven't taken this course, I relied heavily on CMI when I started out. Though widely adopted in the US, 'Inbound Marketing' remains an obscure concept in Australia's marketing lexicon; it was only until I was well into my journey of self-education that I stumbled across it. I had however heard of Content Marketing, and a simple Google search put me in touch with CMI – their content is endless and there is an answer for any question you may have.
Find out more here.
BeInbound Training Courses
Of course, we wouldn't be able to write a blog on Inbound Marketing training programs without mentioning our own… While the aforementioned courses are theory-heavy, our training is practical and tailored to your organisation. 50 per cent of each module is delivered face-to-face in an interactive classroom style (what we call 'the chalk'), and the other 50 per cent is in the form of a hands-on workshop ('the talk'). The training is intensive across two days and you'll leave with all the methodology, understanding and templates you need to get started (no exams required!). There's also the option of signing up for the follow on 'implementation sessions' where we keep you on track and accountable with putting what you've learned into practice. No certificates here, just real-life, tangible results in the form of sales-ready leads.
Find out what we're about here.

Alternatively, click the button below to browse our courses.