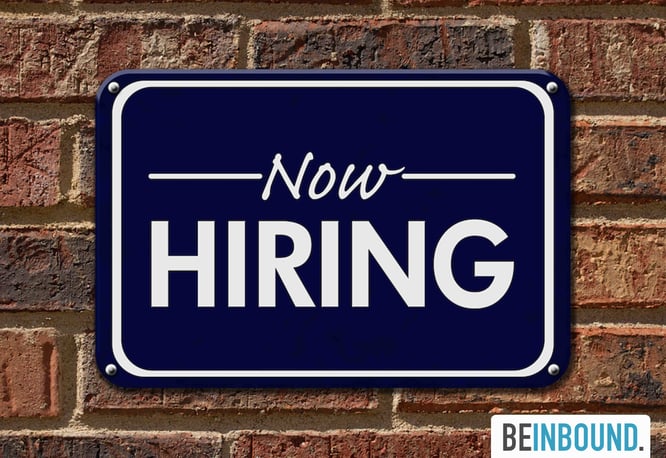 The rise of the internet and mobile has led to significant changes in the marketing world. In this new era, the marketing department now requires an evolved set of skills, often rooted in technology, to take advantage of this transformation. We've blogged previously about what to look for in a marketing employee, citing the DARC criteria (digital, analytical, reach, content). But while this is a useful guide for determining the qualities of the person you should have in your marketing team, it doesn't offer much in the way of skills. So, let's get down to the specifics. Here's a list of skills that B2B marketers – and marketing departments – need to posses in order to thrive now and in the future.
SEO/SEM skills
According to a recent study conducted by HubSpot and LinkedIn, SEO/SEM is the top marketing skill desired by marketing departments, ranking first globally in recruiter searches. Websites are critical marketing tools for businesses of all sizes, so it's important that marketers have the search engine know-how to drive traffic. The rules of SEO are constantly changing, so it's important you find a candidate who's adaptable.
Content skills
Content is at the core of everything inbound, so the ability to write, edit and articulate concepts well is a non-negotiable skill. Today's marketers need to be storytellers, who can guide clients through complex challenges, develop unique and inspiring viewpoints and inspire new ideas that that can change the way consumers engage with your brand. But not only must your future marketing employee be a talented writer, they need to be able to adapt their writing style according to the audience. Your business likely targets more than one buyer persona, so it's crucial to be able to switch between the messaging whether it's for a blog, email, or social media posts.
Social media marketing skills
Note that the skill is social media marketing, and not just social media. This is less about hashtagging and Instagram food posts, and more about being familiar with how each platform works for a business audience. While a candidate who's active on social media is a good indication of someone who 'gets' digital, being an avid social media user and being able to market to a corporate audience on social media are two very different things, and therefore require different skills. Look for someone who can demonstrate his or her ability to use social media as a lead generation tool.
Analytical skills
Having a data-driven mentality is crucial for your team and your business' growth. Unlike old-school marketing, everything inbound has the ability to be tracked, so a prospective marketing hire should be well versed in the art of analytics. But it's not only the tracking that matters – the skilful part is being able to make decisions based on data. If something isn't working, your strategy and campaigns need to be optimised accordingly.
Marketing automation skills
If your business is considering an investment in a CRM or CMS platform, it's important that you have someone in your team with an understanding of marketing automation so the true value of the software can be realised. The mistake most businesses make when adopting technology is failing to put in place a well-defined strategy first. No amount of data, technology, or integrated systems is going to make a difference to your marketing if your team isn't aligned to the same goals and your strategy resonates with your target audience. For this reason, you should look for a candidate who's trained in integrated marketing strategy, as well as experience using CRM/CMS systems.
Train your way there
Of course, with inbound marketing still catching on in Australia, marketers with these skills are few and far between. If you're struggling to find suitable candidates to beef up your marketing team, then reskilling your current team members is another option. There are loads of online courses and certifications out there to help you and your team brush up on your digital marketing knowledge and learn the required skills. In fact, we've conveniently listed the best ones in a previous blog post. As technology continues to become increasingly crucial to marketing success, education and training are only going to become more important for marketers and the companies who hire them.
If you'd prefer to do your training offline, why not check out our digital B2B marketing courses by clicking below.