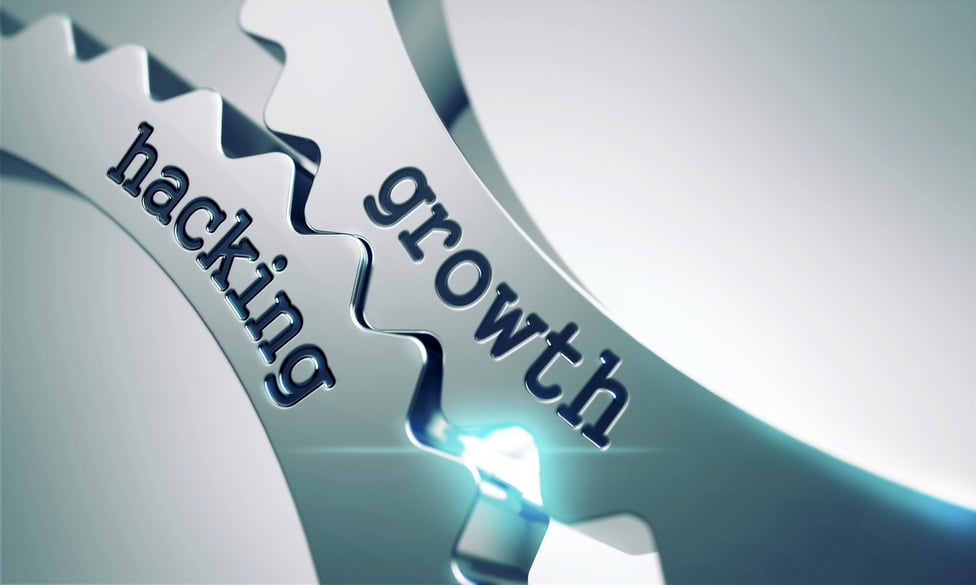 As Inbound Marketing strategies become more widely adopted, it's getting harder for businesses to gain a competitive edge. The pressure is on for marketers, who are struggling to live up to business leaders' demands for more traffic, leads and engagement. So, how can you compete in an overcrowded marketplace? Enter growth hacking – an innovative and low cost way of optimising your inbound strategy. A recent Entrepreneur article lists six 'growth hacks' any business can employ, start up or otherwise. Here are the first three:
Keep your homepage minimal.
Visit Dropbox or Netflix, and you'll notice they all have minimal homepages. These kind of homepages are incredibly effective at generating sign-ups. Last year, the people at The HOTH ran a test in which they set up two homepages – one minimal and one not. After 30 days, they found the minimal homepage yielded more than 10 times the number of sign-ups than the other ones website. Focus your homepage on one clear value proposition. It gets results.
Trade resources for information.
HubSpot's Marketing Grader is a great example of offering free content in exchange for users' details. Users provide their website and email address; in return, they get an automated report on their website's marketing quality and how it compares to others'. It's an incredibly useful tool – and many people use it, providing HubSpot plenty of leads. If you don't have the resources to set up a system like HubSpot's, you can always offer e-books, videos or webinars showcasing your industry expertise. Experiment to see what works best for you and reach out once you have those email addresses.
Survey your users.
I'm a huge fan of surveying tools such as Qualaroo. They produce useful data to improve lead generation. Ask, "Is there anything preventing you from signing up?" Your answers can range from "I'm unclear on pricing" to "I'm not sure whether this product is for me" (and include a fill-in-the-blank option). Optimising for leads is an ongoing battle. Surveys are a valuable weapon.
By incorporating growth hacking tactics into your marketing strategy, you'll have more opportunities to get noticed online, reach more people and generate more leads. The key is to religiously analyse results to see which tactics are working the best and should be scaled out further. For the other three 'hacks', head to Entrepreneur to read the full article, '6 Growth-Hacking Tips to Boost Your Website's Traffic'.
You can also download our ebook below to learn the secrets to effective lead generation in the digital age.